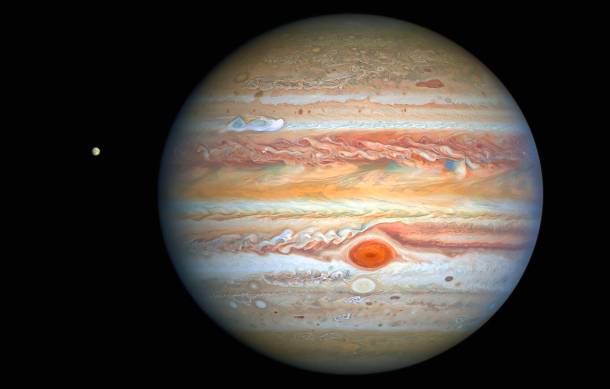 The Hubble Space Telescope has captured an absolutely stunning image of Jupiter.
The image shows a multitude of storms and even the icy moon Europa hanging out in the background.
Jupiter's storms are going through significant changes, and scientists can't explain why.
---
The Hubble Space Telescope may be getting old, but it still manages to capture some of the most gorgeous images of the cosmos that mankind has ever laid eyes on. Now, it's set its powerful sights on Jupiter and the resulting image is, well, one of its best photos ever, and that's saying a lot.
The image has everything you'd want from a snapshot of our system's mighty gas giant. There's the Great Red Spot, the smaller white spot, an all-new storm that is new to scientists, the turbulent swirling gasses, and even a photobomb from Europa hanging out int he background. It's just plain perfect.
Today's Top Deals
Trending Right Now:
This Hubble photo might be its best ever originally appeared on BGR.com on Fri, 18 Sep 2020 at 20:08:22 EDT. Please see our terms for use of feeds.